Unlock the potential of your app idea!
Are you looking to develop a cutting-edge, user-friendly mobile app for your business? Look no further! Our team of expert Flutter app developers in Kuwait is here to bring your vision to life.
With our proficiency in Flutter app development, we can create stunning, cross-platform apps that will captivate your audience and drive growth for your business. Imagine having a beautifully designed and responsive app that seamlessly runs on both Android and iOS devices.
Contact us today to discuss your app development project. Let us help you create an impressive Flutter app that will elevate your brand and establish a strong presence in the digital world.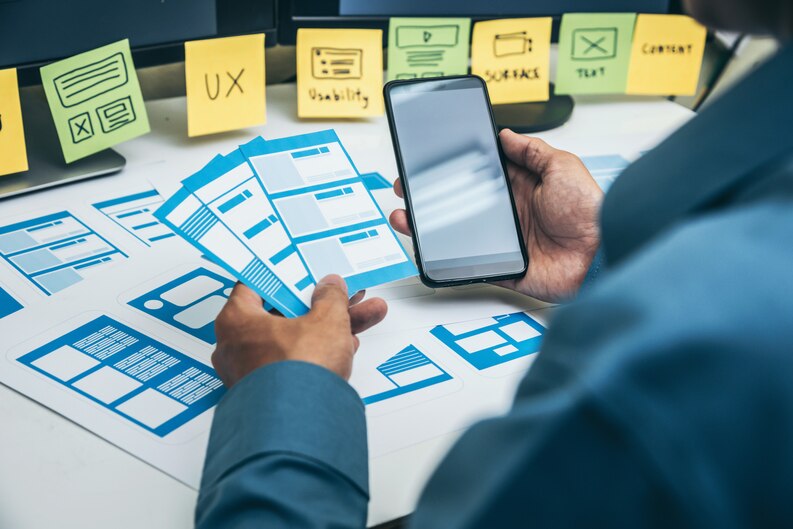 Are you looking for top-notch Flutter app development services in Kuwait? Look no further! In today's digital era, having a mobile app is crucial for businesses to stay competitive and engage with their customers effectively. And when it comes to developing high-quality, cross-platform mobile apps, Flutter is the go-to framework.
Flutter app development in Kuwait has gained immense popularity due to its ability to create stunning and seamless user interfaces across both Android and iOS platforms. With its rich set of pre-built widgets and fast development capabilities, Flutter allows developers to build feature-rich apps in record time.
By choosing a reputable Flutter app development company in Kuwait, you can leverage the expertise of skilled developers who are well-versed in creating visually appealing and highly functional mobile applications. Whether you need a simple business app or a complex e-commerce platform, Flutter offers endless possibilities.
With its hot-reload feature, developers can make real-time changes and see them instantly without the need for lengthy compilation times. This not only speeds up the development process but also ensures that your app is delivered on time without compromising on quality.
Moreover, Flutter's performance optimization techniques help create apps that are fast, responsive, and deliver an exceptional user experience. Its flexibility allows for easy integration with existing systems or third-party APIs, making it an ideal choice for businesses of all sizes.
So why wait? Embrace the power of Flutter app development in Kuwait and take your business to new heights. Invest in a reliable team of experts who understand your unique requirements and deliver tailor-made solutions that align with your business goals. With their assistance, you can bring your app idea to life while staying ahead of the competition in this rapidly evolving digital landscape.
Look no further because Web Hosting Kuwait provides top-notch Flutter app development services in Kuwait. Our team of experienced developers will work closely with you to turn your ideas into a functional and user-friendly mobile application. We understand the importance of staying ahead in today's digital world and our cutting-edge technology and expertise will ensure that your app is not only visually appealing but also highly efficient and secure. Trust us to bring your vision to life and exceed your expectations with our unmatched services.
With Web Hosting Kuwait, you not only have access to Google Workspace's essential tools, but you can also create a customized mobile app for your business. Our web hosting service includes app development and management, allowing you to connect with customers on-the-go. Engage with them through push notifications, showcase your products or services, and increase your online presence with ease. Stay ahead of the competition and elevate your business with our comprehensive web hosting services in Kuwait.
Absolutely! Our experienced team at Web Hosting Kuwait can help you create efficient and user-friendly mobile apps using the latest Flutter framework. We understand the growing demand for mobile applications in today's digital world and are committed to providing top-notch development services to our clients in Kuwait. With our expertise in Google Workspace, we can integrate your app seamlessly with various Google tools, making it easier for you to manage your work on-the-go. Don't hesitate to contact us for all your mobile app development needs!
Contact us today to discuss your app development project.