Unlock the potential of your business with cutting-edge iOS app development!
In today's digital world, having a strong presence in the mobile market is crucial for success. With our iOS app development services in Kuwait, we can help you create a stunning and functional app that will captivate your audience.
Imagine reaching millions of iOS users in Kuwait with a customized app tailored to your unique brand. Our team of experienced developers will work closely with you to understand your goals and transform your vision into a user-friendly and visually appealing application.
Don't miss out on this opportunity to elevate your business. Contact us now and let us bring your iOS app idea to life!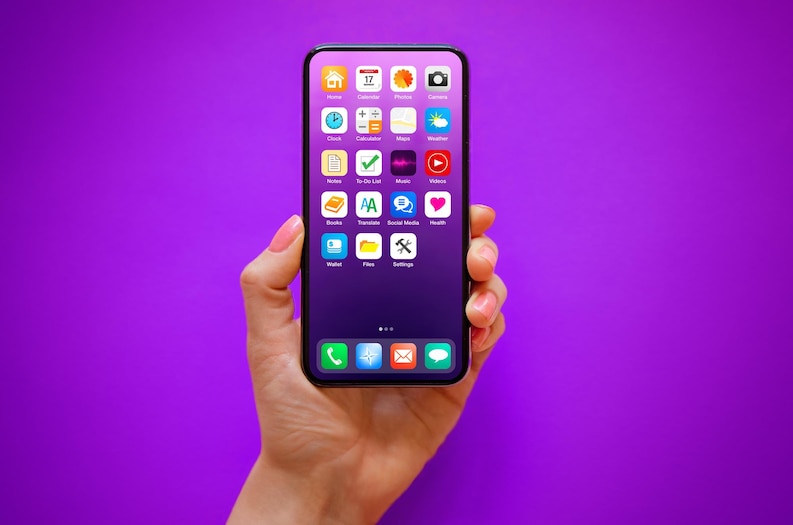 In the ever-evolving landscape of technology, iOS app development has become a crucial aspect for businesses looking to establish their presence in Kuwait. With the increasing popularity of iPhones and iPads among consumers, having a well-designed and functional iOS app can give businesses a competitive edge in reaching their target audience.
Kuwait, being a hub of technological advancements, offers numerous opportunities for iOS app development. Whether it's catering to the needs of local businesses or creating innovative solutions for global markets, iOS app developers in Kuwait are equipped with the skills and expertise to deliver high-quality apps that meet the specific requirements and preferences of clients.
The demand for iOS app development services in Kuwait is driven by several factors. Firstly, Apple's stringent quality standards ensure that only top-notch apps make it to their App Store, instilling confidence among users about the reliability and security of these applications. Secondly, Kuwait's thriving business ecosystem encourages entrepreneurs and enterprises to invest in mobile apps as an effective tool for customer engagement and revenue generation.
iOS app development companies in Kuwait offer comprehensive services ranging from conceptualization and design to development and deployment. They leverage cutting-edge technologies like Swift programming language and Xcode IDE to create seamless user experiences while adhering to Apple's guidelines.
Moreover, these companies understand the importance of customization and scalability when it comes to developing iOS apps. They work closely with clients to understand their unique business requirements, ensuring that each app is tailored specifically to meet their goals.
Whether you are a startup looking to launch your first iOS app or an established business aiming for digital transformation, partnering with an experienced iOS app development company in Kuwait can provide you with the expertise needed to bring your ideas into reality.
In conclusion, iOS app development plays a vital role in Kuwait's tech ecosystem. With its growing demand fueled by consumer preferences and business needs, investing in professional iOS app development services can unlock immense opportunities for businesses seeking growth and success in today's digital world.
Our iOS app development services at Web Hosting Kuwait are tailored to help businesses in Kuwait establish a strong online presence. Our team of skilled developers will work closely with you to understand your business goals and needs, and create a customized app that reflects your brand's image and delivers a seamless user experience. With the increasing popularity of iPhones and iPads in Kuwait, having a well-designed and functional iOS app can give businesses a competitive edge in reaching their target audience. Our apps are also optimized for the local market, ensuring that your business stands out among competitors. With our innovative solutions and top-notch technology, we can help you expand your reach, attract more customers, and drive growth for your business in Kuwait. Trust Web Hosting Kuwait for all your iOS app development needs and watch your online presence thrive!
As technology continues to advance, having a well-designed and functional iOS app has become essential for businesses targeting the Kuwaiti market. With the increasing popularity of iPhones and iPads in Kuwait, having a presence on these devices through an attractive and user-friendly app can give businesses a competitive edge. Not only does it make it easier for customers to access your products or services, but it also enhances their overall experience with your brand. Additionally, a well-designed iOS app allows you to stay ahead of the competition and cater to the growing demands of tech-savvy consumers in Kuwait. It also opens up new opportunities for engagement and marketing, as users spend a significant amount of time on their mobile devices. Don't miss out on the potential growth and success that comes with having a strong presence on iOS platforms in Kuwait through our expert web hosting services.
At Web Hosting Kuwait, we understand the importance of a strong online presence for businesses in Kuwait. That's why we not only offer top-notch iOS app development services, but also provide high-quality web hosting solutions to support and enhance your app's performance. Our hosting services are specifically designed to seamlessly integrate with our iOS apps, allowing for optimal performance and user experience. We also offer 24/7 technical support to ensure that your website and app run smoothly at all times. With our comprehensive approach to technology, businesses in Kuwait can trust us to provide them with a complete and reliable solution for their online presence.
Contact us today to discuss your app development project.